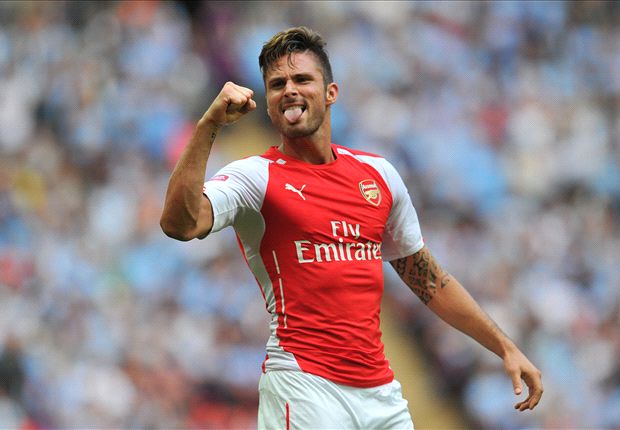 Arsene Wenger has revealed that striker Olivier Giroud is set to return to Arsenal training next week.
The Frenchman has not played since heading a last-minute equaliser against Everton in August after suffering a foot injury in the same game.
He was initially ruled out until January but last week Wenger claimed that Giroud was "miles ahead of schedule" in his recovery.
Wenger told Arsenal's official website this afternoon:
"Giroud joins in training next week."
It seems as though absence certainly makes the heart grow fonder with Giroud. We wanted him sold in the summer and we're now pining for his return in autumn as Danny Welbeck continues to blow hot and cold in front of goal.
Welbeck has done well overall, scoring five times in his first 11 outings for us. However, three of those came in the 4-1 Champions League win over Galatasaray so the news of Giroud's impending return is certainly positive.
It is also interesting to see how the Frenchman links up with golden boy Alexis Sanchez since the Chilean has found his feet in North London.